The shop at Goring & Streatley is run by a team of trained PGA professionals, all rich in skills and experience. We will always be on hand to answer any queries or to offer technical advice and support. If your query cannot wait, you can contact us by phone on 01491 873229 (then select option 1) or by email at professional@goringgolf.co.uk.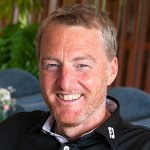 Matthew Woods - Head PGA Professional
Matt has been a fully qualified PGA golf professional for over 20 years and during this time has enjoyed great success both coaching and playing. He has recently been appointed as an England Regional Coach for the under 16s Thames Valley squad, and has been part of the BB&O county coaching team for the last seven years.
---
Ben O'Dell - PGA Professional
After a successful playing career, including regional wins and a course record, Ben is now focused on his role in leading the Junior Development Programme here at Goring. He is keen to pass on his successful experiences as both a player and a coach.
---
Matt Chapman - Trainee PGA Professional
Matt has recently started his PGA training, having been a successful full-time tournament pro for the last few years. His amateur record includes winning county titles and includes representing Surrey and England. He recently won his first professional tournament - the TP Tour event - at Sonning GC.
---
Nick Woodage - Shop Manager
Nick has been a category one golfer for the last 30 years. He has represented the BB&O county team at all levels and he played professionally between 1995-2002. Nick has fantastic retail experience in all areas of the golfing market and will be happy to help you with anything you need in our well-stocked shop.
---